Arizona web studio, Positive Element, asked me to work with them on the Arizona Sunrays website redesign. The new website was designed to clearly showcase what AZ Sunrays offers and the fun of taking part in their programs.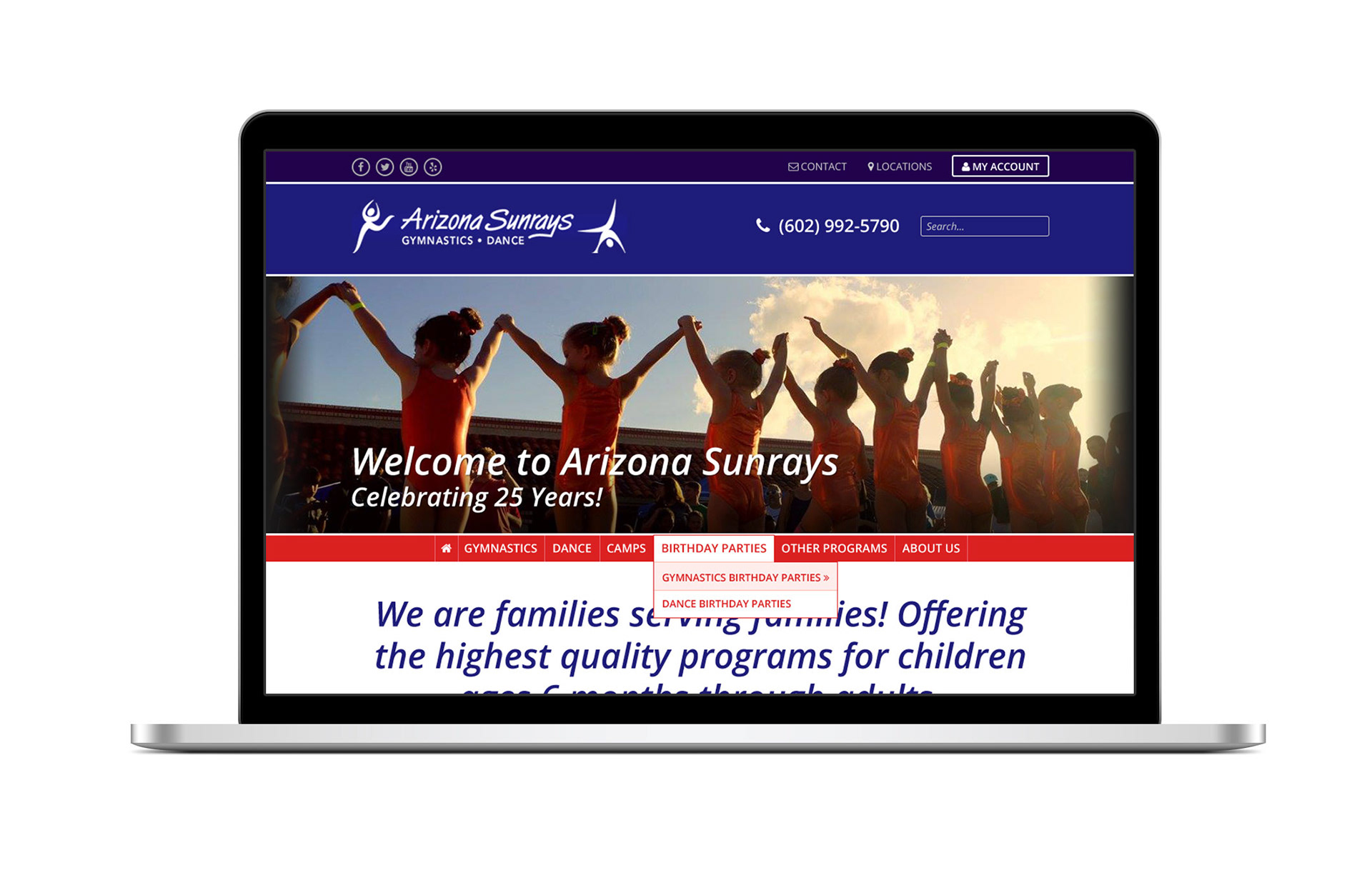 Working on a project for a local organization specializing in the health, wellness, talent of and fun young people was a great experience.
—
Thank you for having a look at this project!
If you like what you see, hit the "Appreciate" button below.
If you're interested in working with me on you current or future project, please get in touch.